A new control for the clothes sorting system
The challenge
Urzinger Textilmanagement (Landshut, Duitsand) has been a well-known name in the laundry industry for more than 125 years. Urzinger Textilmanagement's success comes from its motivated staff, teamwork, consistency and sustainable growth. Accordingly, in the last ten years, laundry volumes have increased by more than 100%.
The clothing sorting system has been extended several times in the past.
The existing control hardware is outdated and not designed for the increase. As a result, there are frequent failures in several PLCs, which result in downtime. Several obsolete components are no longer available.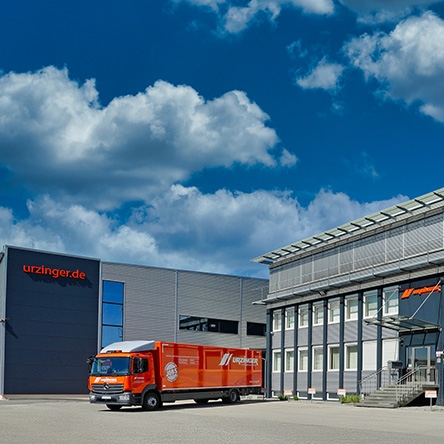 The solution
A completely new module has been developed for the existing clothes sorting system based on the successful WinWash® platform.
The rich functionality of WinWash® contributes to more sophisticated logistics control. Moreover, the open architecture enables laundries to adopt new (IT) technology quickly and then stay up-to-date.
The full intelligence of WinWash® is unlocked with the simplicity of a web-based interface. Not only via robust, industrial touch panels on the shop floor, but also via regular PCs or tablets in the office.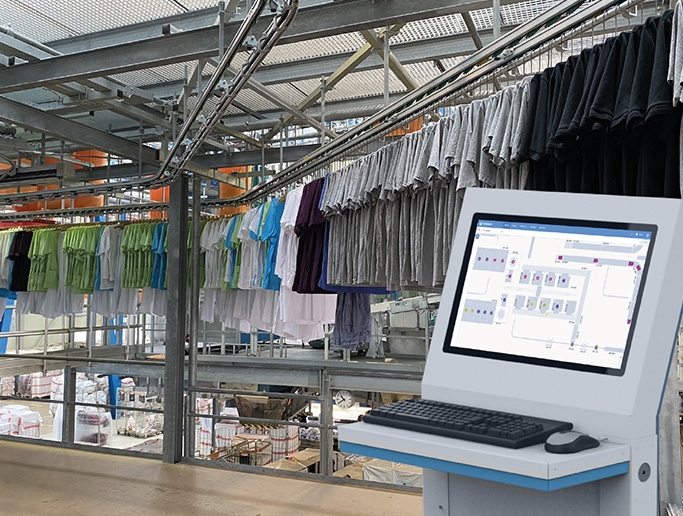 The result
WinWash approaches laundry as a chain. Through efficient design, control and monitoring of logistics flows, output and performance are increased.
Optimal 'flow' in production by clever use of buffer capacity. With minimal downtime and delays.
WinWash® creates order. What order, the laundry operator decides. For example, it is easy to set up calls for garments based on delivery day. Configurable freely in WinWash®.
Real-time insight on where all garments are and a link to the bagrail control, so the total chain can be overseen.