Systems
Systems that make your logistics process optimal
Long economic life and minimal maintenance are qualities you can expect of WSP's bag rail systems. As they are controlled by WinWash, the net result for you is an intelligent system.
These bag rail systems enable you to achieve continuous production and accommodate fluctuations easily. Bag rail…
The OC bag rail system is a soiled laundry bag rail system that dovetails seamlessly with…
Buffering unsorted laundry? That is a job for the OH bag rail system. The OH bag…
The specialists at WSP deliver turn-key clothing transport and sorting systems. When used with WinWash, the result is a robust system that processes your customers' laundry neatly and efficiently.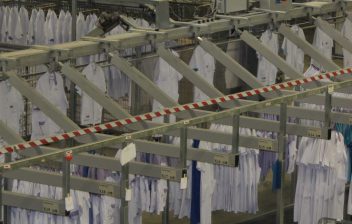 WSP designs innovative and custom solutions for transporting and sorting clothing. In cooperation with regular partners,…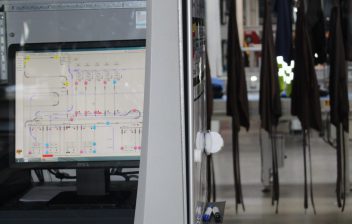 Is your system ageing but otherwise in excellent working order? Are you thinking of updating it…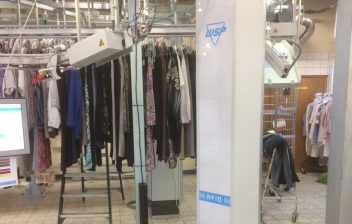 WSP has a wealth of experience integrating RFID systems into the process from soiled laundry to…
Transporting laundry efficiently is an essential part of the laundry process. WSP's conveyor belt systems provide this support. Drawing on years of knowledge and experience, our specialists design conveyor belt systems that meet your needs perfectly.
Drawing on years of knowledge and experience in the laundry sector, our specialists develop conveyor belts…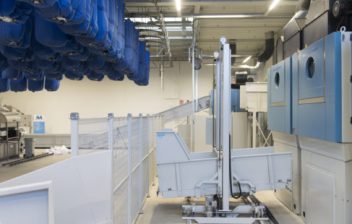 The lifting, shuttle and shuttle lifting conveyors developed by WSP are highly suitable for moving laundry…
Work station supply belts are an ideal way of raising the productivity of your staff. No…
Make considerable savings easily by automating the passage of laundry. This way laundry becomes easier and quicker to trace. You reduce the rate of errors and this, in turn, leads to satisfied customers.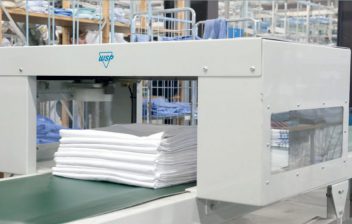 The centring and positioning units ensure that the laundry packet is in the best position for…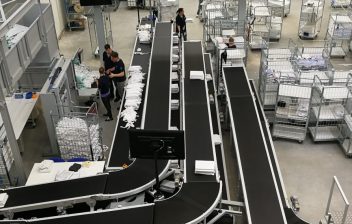 Make savings simply, with the automated passage of laundry through the laundry. WSP's specialists have developed…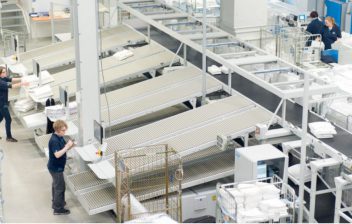 All laundry packets delivered correctly and complete to your customers. That is your goal. And you…
Robust and efficient: the hallmarks of WSP's systems. All our sorting systems share a crystal-clear aim: to raise the productivity and flexibility of your production.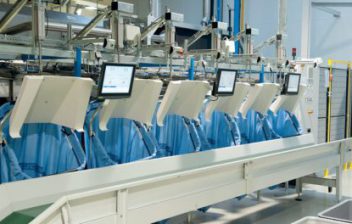 The sorting bag system developed by WSP is particularly suitable for laundries with high volume and…
Choose efficient sorting with WSP's sorting bin system. This system is ideal for laundries with many…
WSP's sorting conveyor system is a robust system suitable for voluminous, heavily soiled laundry. This robust…
During our years spent developing and organising the logistics flow in laundries worldwide, we at WSP have also been able to develop logistics solutions for specialised laundry processes.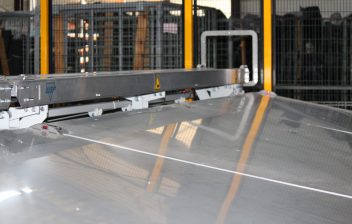 Creating robust and ergonomic systems for the rolling, folding and sorting of barrier mats is something…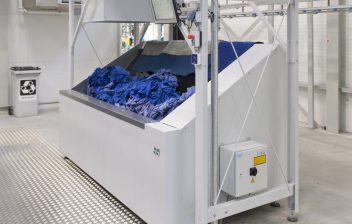 Apart from our regular transport systems, WSP provides solutions adjusted on the processing of roller towels….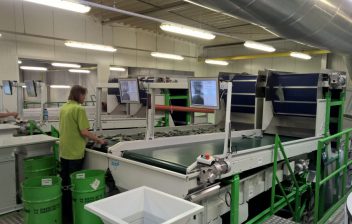 WSP develops transport, control and packaging systems for workshop towels. The separated towels are inspected with…