Back
Development and system integration in the desert
Following the design phase, in which WSP's internal logistics specialists played a vital role, in 2017 WSP Systems BV was commissioned to complete a prestigious new-build project in Dubai.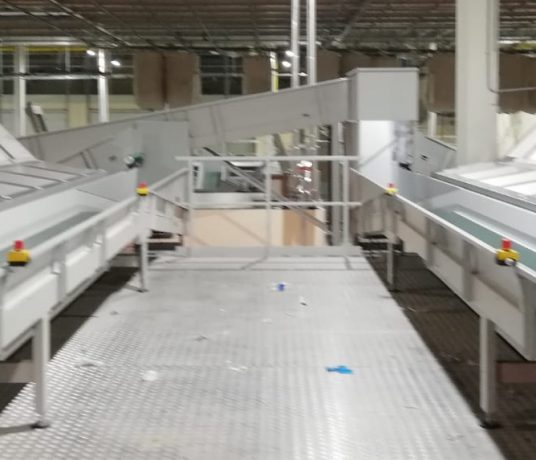 The commission includes the delivery of all the logistics systems and the overarching WinWash software. This high-end laundry facility handling 6 metric tons of linens an hour for four- and five-star hotels will operate 16 hour a day. The first tons of clean linens have now been delivered to the laundry's customers and WSP can look back on a project that proceeded smoothly and efficiently and be proud of its high-quality delivery of the system!
The project was completed at the end of June and the laundry is now operational. WSP's system integratorship found expression primarily in the installation of WinWash, the overarching software that controls and visualises the laundry's various production lines. In addition, WinWash communicates with wash tunnels, dryers, and loading and folding equipment. WinWash ensures that the wash tunnels are loaded based on demand and the available production capacity in the clean laundry department. Buffer usage is coordinated across the production lines in order to generate a LEAN production flow. This ensures that customers are processed simultaneously as far as possible, and that optimum use is made of the production lines. This approach also ensures demand-driven production, i.e. the application of the pull principle rather than the customary push principle.
Key figures
100% hotel linens
5 sheets ironer, 2 small items ironers (1 with combi-function), 8 towel folders
Requirements: 6 metric tons per hour, 2 shifts
50% fully dry
Can be upscaled to meet future needs
Delivered by WSP
Soiled laundry sort system with capacity exceeding 6 metric tons per hour
Soiled laundry bag rail system
Conveyor belt system between wash tunnels and dryers
Clean laundry bag rail system including automatic feed to employees
Conveyor belt system combined with an expedition sorting system.
1 operator system: WinWash