Back
"The problem has already been solved before the customer is troubled by it"
Each software system has bugs that the customer can be troubled by. That even applies for WSP's performance management tool Laundry Dashboard. However, our software engineers consider it as very important that they are able to proactive monitor the customers production environment continuously, even outside office hours. This allows them to take immediate actions as soon as a problem arises. In this way we ensure a maximum uptime for your installations.
Once a problem arises on a computer from a customer, that malfunction also appears on a large overview screen at WSP, located next to the software engineers working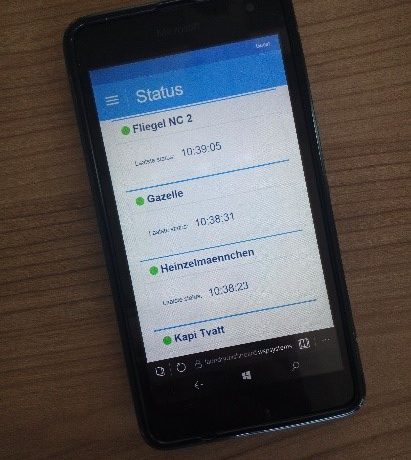 desks. And it also appears in an app on their smartphone. The engineers will pick up that notification and get started immediately to solve the problem. "We do not act reactive, waiting for a client's call, but proactive, so we've already solved the error before the customer calls us. It happens regularly that the malfunction has been solved without the customer being bothered at all!", says software engineer Imre Woudstra. In addition to the overview screen, Microsoft Anna brings the malfunction to the attention of our software engineers by broadcasting the failure message in their office. In this way we also work hard behind the scenes, for a continuous improvement of the Laundry Dashboard system and for satisfied users of our systems.