Back
Expansion of processing capacity at Springendal laundry and dry cleaning plant in Vroomshoop, the Netherlands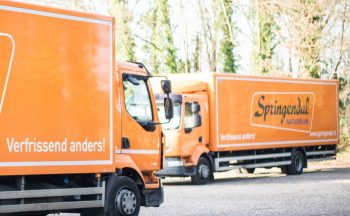 Springendal laundry & dry cleaning and WSP have been partners for years. Our cooperation started in the early nineties and continues to develop positively. WSP hopes to be of great value to this client in 2020 as well. In the coming months, WSP is going to realise an attractive expansion of the processing capacity at the Vroomshoop location.
A sorting station with a new dirty laundry conveyor will be installed. We will connect these to the existing Kannegiesser wash tube and new Jensen wash tube. That is why WSP is working together with Jensen Group on this project for the delivery of a new wash tube. By means of a new lift and conveyor belts, a connection will be made with the dryers/shakers. The adjustments and additions that WSP is going to realise will ensure that Springendal laundry & dry cleaning will be even better able to process the increased volume of laundry automatically and on time.
A great project for a loyal client. WSP is happy to help you with your laundry as well. Would you like to expand your laundry or even build a completely new one? We would be happy to help you come up with ideas. With our experts and the innovations we can offer you, we are here for you! So are you curious about our ideas for improving the performance of your laundry? Then contact the WSP team.