Back
Lamme Textielbeheer consciously chooses WSP
WSP once again welcomes a beautiful Dutch family business as a new customer: Lamme Textielbeheer from Nederhorst Den Berg. After a period of close cooperation, in which WSP played an advisory role, a good plan was developed for an expansion of the laundry. Lamme experiences the collaboration as very positive: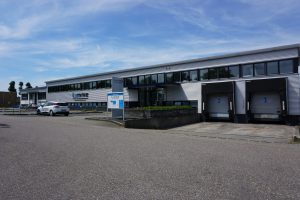 "Lamme Textile Management is an internationally operating laundry with branches in the Netherlands and Germany. We characterize ourselves as a learning organization in which we are constantly looking for improvements to our own processes and the processes at our customers.

Since 2017 there has been contact between WSP and Lamme Textielbeheer. Initially for Laundry Dashboard, but this has not yet been achieved due to other priorities.
Due to the intensive contact we had with WSP for Laundry Dashboard, it was a logical step for us to invite WSP to support us with the expansion of our laundry in Nederhorst den Berg.
In the coming months, WSP will be supplying a soiled side bag rail system with sorting platforms and a belt conveyor system. Preparations are now in full progress. We experience the cooperation with WSP, as well as the flexibility, as very positive and promising. "