Back
Extensive new build project in Germany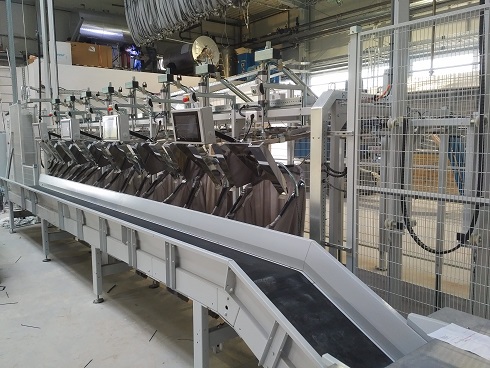 Since the end of October WSP has been working hard at Wäscherei Kellner in Germany. In an extensive project at this new customer's premises, new WSP innovations aplenty are being applied.
Thus, the completely overhauled WSP bag rail system lift is involved in this project. With this servo-driven lift it is possible to move items at high speeds while still achieving positioning accurate to the millimetre. This makes it possible to achieve a short cycle time and a traditional fold-out rail, used to connect to the fixed part of the bag rail system, becomes superfluous.
With regard to software too, the latest innovations are being applied in this project. Thus, the final touches are currently being made to WinWash 2.0, specifically testing it and making it ready for use. With this software, Wäscherei Kellner gains the latest innovations in the fields of logistics control and management information.
Thanks in part to the unique and intelligent concept of WinWash 2.0, the customer chose WSP as the total supplier for its internal logistics and software. In this project WSP is responsible for delivering a soiled sorting system, a soiled laundry bag rail system and a clean laundry bag rail system, including conveyor belts to the work stations on the finishing lines. In addition, an expedition conveyor system is being installed behind the ironers and towel folders. This includes the fully automated selection of packets containing laundry.