Back
Intensive rebuild at Wäscherei & Reinigung Klaiber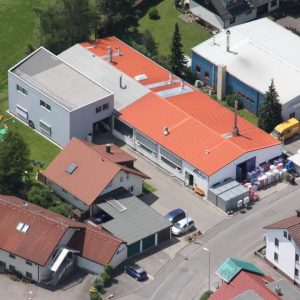 A major rebuild has taken place at Wäscherei & Reinigung Klaiber. You could think of it as open-heart surgery for the laundry service. Several outdated controls from different manufacturers were being used within the laundry. The controls for the soiled laundry bag rail system, wash tunnel and dryers have been replaced with WSP controls. In addition, the old shuttle has also been replaced by a brand new WSP shuttle.
Our WinWash platform enabled us to integrate these controls in one central control system. As a result, the customer has their complete laundry operation in one overview. This gives them full insight into their process(es) and production progress. Not only from the production floor, but from the office as well. The customer can make changes to the logistics process from one central place and make adjustments where necessary. The advantage of installing their controls through one party (a system integrator such as WSP) is of course also that they have one point of contact for service and support.
"We don't have a project like this every year, so it was quite exciting for us." However, now that everything is ready, the customer is very satisfied and happy with the performance delivered by the WSP team. Working together with the laundry staff and the WSP team went very well and the customer was deeply impressed by the smoothness and flexibility with which the job was done.