Back
State Of The Art laundry at Interzorg in Assen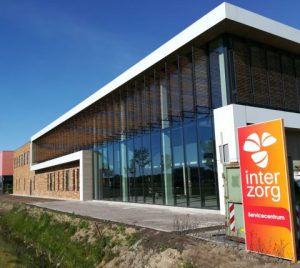 In cooperation with several knowledge partners, WSP has been asked to take care of the logistic layout for Interzorg's PG laundry. Interzorg is a foundation for elderly care with 8 own care homes, and with a total of approximately 800 clients in the north of the Netherlands.
Quality is of paramount importance at Interzorg. Interzorg wanted to organise various services in-house, from one central point. One form of these services is taking care of the residents' laundry. Residents' laundry generates various flows of laundry, such as hanging clothes, folded clothes and rented flat linen. Interzorg processes 100% RFID UHF chipped laundry, so we know exactly where each piece of laundry is located at any time. In this way, error sorting can be reduced to an absolute minimum. This laundry is truly a state of the art laundry for residents' laundry.
In order to manage these different flows of laundry WSP provided software in the form of WinWash 2.0. With the WinWash Plus modules the overall planning and control of the laundry is guaranteed. Besides this software, WSP also supplied hardware, consisting of tunnel scanners, conveyor belts, a soiled sorting system and a transport system for hanging garments.
WSP thanks its knowledge partners TBR, Christeyns and Laundry Total for the pleasant cooperation in this project. This project has resulted in a beautiful laundry and a very satisfied customer.